Happy 4th of July, Americans.  I hope my Canadians readers enjoyed their Canada Day on Wednesday and I know others are from Sweden, Scotland, England and perhaps other countries.   My regards to all my readers, wherever you are.  I hope you enjoy this wonderful weekend.
I did feel like I wanted to give a few 4th of July Finds but I promise to give a few others also.
1.   Label Tutorial
The first Find has nothing to do with holidays.   I am always checking out labels Finds. I have yet to find a good label for my items that I'm really happy with.   I think I finally may have found it.   Craftyblossom has a great tutorial on her blog for what is a simple label but I like the finishing she does on it that  makes it such a professional looking label without the cost of having one made up for you somewhere.
I think they look awesome and they are easily made with the right products, in this case I think it's the rug binding that mades it looks so well done.   You can find out how simply this is done HERE. Many thanks to Erica for her tutorial and the use of her photo.  (Erica was Miss Michigan in the AMB Blog Tour)
2.  Summer Journal  Tutorial
This is a tutorial that you can make for your favorite child (children) or you can  make it with your older children.   I think it would be great for summer camp or trips this summer.   You can find this great summer journal tutorial HERE.   Thanks to Melissa for the use of her tutorial and her photo.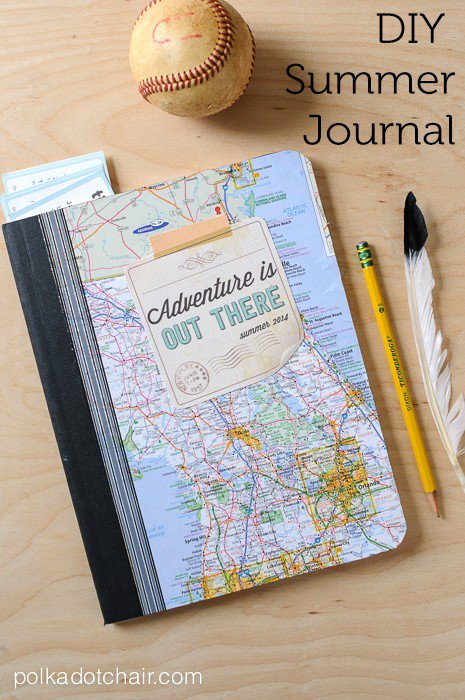 3.  Patriotic Flair Tutorial
You will have to take my word for it, but this is a lovely free pattern just released by FatCat Patterns. It can be found  HERE  and is a great candle mat/table topper for any patriotic holiday.  I believe you could easily do this in the colors of your country and it would still be just as lovely and useful.   So, this is for ALL my readers.  I can't make the photo copy so you'll have to go there to see it.
4.  Here's a fabulous paper-piecing pattern for the holidays or any time you feel like shooting off fireworks.   The template is free HERE at Inbox Jaunt.   Thanks to Lori for the great pattern and this photo.
5.  Here's a Patriotic Lap Quilt in red, white and blue.  Of course you can use your own colors for any time use!   It's found HERE at Quiltville thanks to the generosity of Bonnie Hunter.
Bonus for my bag ladies out there!   Becky over at Patchwork Posse has shown a Strawberry Handle Clutch Tote.  She used the tutorial (I believe) that I featured several weeks ago, the Two Sided Zipper Clutch and added a cool Strawberry handle.   Check it out HERE.
Happy Fourth of July, everyone!
Marsha