We don't worry about things like Fridays and 13's coming on the same day do we?   We're alive and reading quilting blogs and doing things we like to do.  It can't be all bad!
Today, as we are thankful for creative quilters, I share more wonderful Finds from the world of bloggers.   I feel so lucky to have the resources we have today, especially since I basically quilt alone now.  No quilt guild and only my online quilt buddies to encourage, share and educate me in what's new in the quilt world.   I love sharing these finds with you and I know you enjoy them.   Some of you share the things you find especially good and I appreciate that input.  Thank you for being here!
I thought I'd get Friday Finds that are small in case you are just looking for some last minute gifts to make that you can slip into a stocking or just add to a yummy package.
1.  This is a darling bag you can carry with you anywhere and I understand the designer's need for something she doesn't have to hang on to.   I don't like holding a bag when I'm going shopping or to craft shows, etc.  I'm thinking this could be a little gift for someone else too.  I found this at Craftystaci's blog HERE.
2.  This one is a Key Pouch tutorial by Fabric Mutt.   You can find the tutorial HERE.  She's also enlarged the pieces in a later tutorial so that you could put a small pair of eyeglasses in the pouch.  I need that!
3.  This would make a nice little gift and could be carried on and used in the rest of the winter months.  It's a sweet snowman mug rug tutorial.  I love snowmen!  I found this one at Plain Jane's (whose really NOT Plain Jane at all)  blog HERE.
4.  This is CUTE!   Using a book, make a zipper clutch and the DIY tutorial is HERE.  This great little find is from SeeKateSew.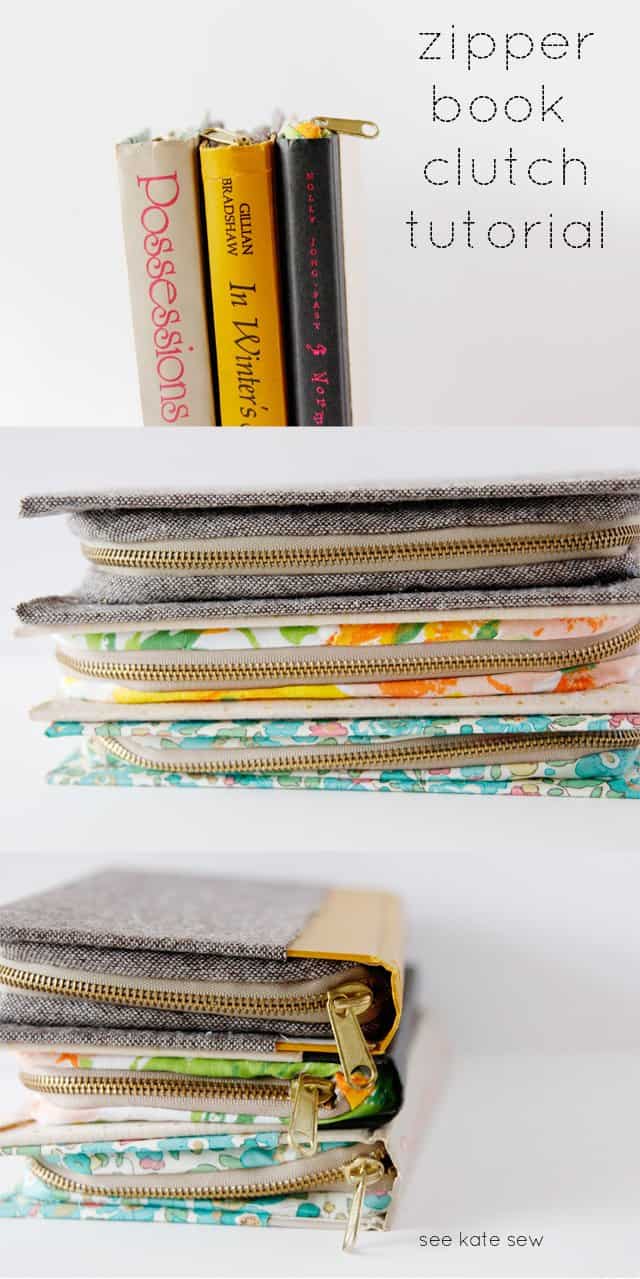 5.  This casserole carrier tutorial is from 2LittleHooligans HERE.  The designer states it has more stability than those carriers made with wooden dowels.   I know what she means.  I made straps for my crockpot carrier and I never worry about it tipping over.
EXTRA:
Holiday Felted Wool Garland tutorial  HERE.
Here's a wool garland that doesn't require any tutorial.  Just snip up your leftover wool pieces (if you do wool applique, you will have some) and string them on a cord.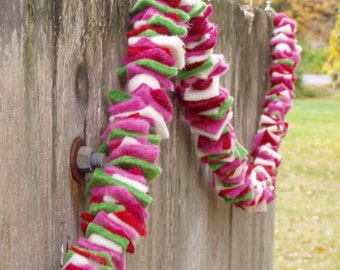 Or if you like it but don't have any wool, you can buy this one on etsy HERE.
Enjoy preparing for Christmas; it will be here and gone before we know it!
Season's Greeting!
Marsha