Here's another great week of sharing tutorials and free patterns from some of the finest bloggers around.  The generosity of these bloggers shows the genuine care that many bloggers have for helping quilter improve their skills and promote quilting's future.   I'm happy to be part of the quilting scene at this time in history when we can share so much more than our grandmothers could.  Thank you to those whose tutorials I've chosen to include this week.
It's getting time to be thinking about a gift for Mom as Mother's Day is fast approaching.  I thought I'd focus on that with this week's tutorials.  Of course, every single one of them would make a great gift anytime so jump right in!
1.  Today I'd like to share this lovely tutorial for a yoga tote.  Most of us have someone in our family who practices yoga and wouldn't this make a great Mother's Day gift for the yoga-loving mother, sister, aunt?  You'll find it HERE.  This has a pocket for the cell phone and perhaps a few other things like your keys and nametag, if you got to Yoga straight from work.
2.  Perhaps you'd like to make this lovely linen and leather pouch for Mother.   It has such a sophisticated look with the addition of scraps of leather.  I think you'll love the look of it and it's so handy.  HERE is the tutorial.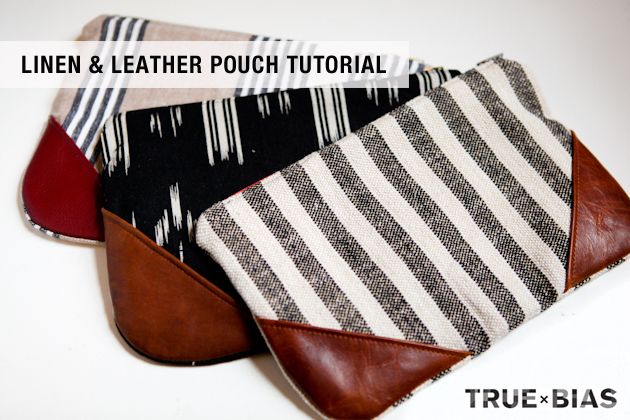 3.  Looking for something quick to make that you could give to some special women in your life?  I have one of these tea wallets and I find this tea wallet tutorial very good.  I also like that it closes with a cover and snap.  The one I was given is tied with ribbon which tend to come untied as ribbon is slippery.  You will find this tutorial HERE.
4.  Here's a lovely pillow you might like for a Mother's Day gift.  HERE is the tutorial for the Flower Garden Pillow.  This is such a lovely Spring pillow anyone would love to receive.
5.  Is Mom still a business lady?  Does she carry a lunch or snack?  You might be interested in this lunch tote tutorial if she does.  If not, maybe you have someone else who would enjoy it.  I found it HERE.  I think it would be useful for a number of occasions.  This is a tutorial sponsored by Pellon for Joann Fabrics.
6.  How about a sleep mask?  This makes someone feel very pampered and they look so awesome! I found them HERE.
If you are a speedy quilter, you could of course make your Mom a quilt for Mother's Day.  As is usual these days, I am including some FREE quilt patterns.  I hope you like them!
1.  The first quilt I'm featuring is Ellen's Snowball Quilt.  She gives directions for two sizes.  Warning:  This is a paper-piecing pattern.  This is the block and directions can be found for a 12′ block or a 16″ block.  I found it HERE.   I love it!!!!
2.  Here's another lovely quilt pattern, this one is the full pattern, not just the block pattern.  It is a scrap pattern called Scrap Happy Quilt.  I found it HERE.  I'm sure I couldn't finish it in time for Mother's Day but there's always next year's Mother's Day!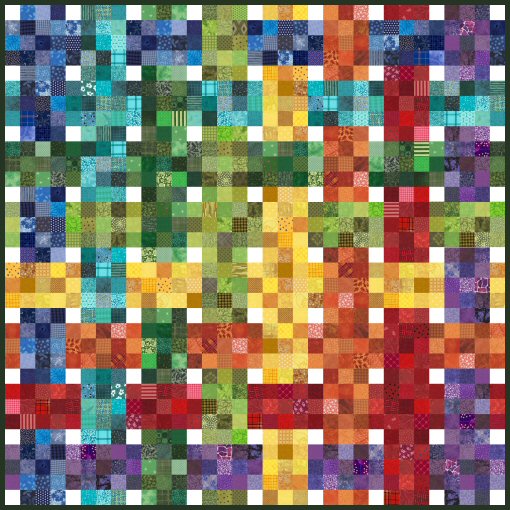 3.  This next quilt pattern is FREE also.  It's called "Nordic Playlist" and comes from Bear Creek Quilting Company HERE. It's a 90″x90″ size.
4.  Organic Elements Quilt is a lovely quilt with a touch of Spring.  I love the addition of the stems of leaves along with the vertical lines.  I found it HERE.
5.  This next quilt is a baby quilt and would be just perfect for a new mother.  I found it HERE and I do think you could make two more squares for a lovely lap quilt.    It's called "Chain of Love".
That does it for this week, Readers.  I hope you found a good idea for a Mother's Day gift here.  See you next week!
Marsha