I'm finding it difficult to say, and believe, that these are the first Friday Finds of MARCH!  Of course I'm not writing this in MARCH, but it's so close!  MARCH, that's the month before the month we head north.  Where did winter go?  I know….it's up NORTH.
First Find of this month, and week, is an interesting modern quilt block.  I've determined that modern quilting is just the old quilting with a new twist.  It's the use of lots of whites and greys, and big flowered prints.  It's fun and fancy and just plain lovely.  Here's a block to show what some quilters are doing.  I have to make this block for my March BOM Queen on Threadbias.  She's chosen this Converging Corners quilt block and I'll be following this tutorial.
2.  Here's a block good for charity quilts.  It's called the Patience Block.  I found it here.   The cutting instructions are clear, and the diagram here shows where to place them.  It makes a 9″ finished block.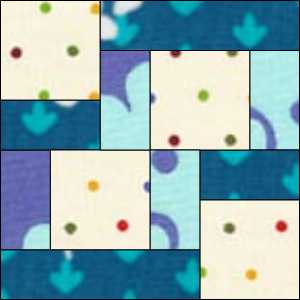 3.  Do you use Transfer Artist Paper?  I've never used it but I am on the lookout for it to give it a try.  Here's a tutorial on making a garden tote using a the TAP to get the artwork onto the tote.  It looks like a perfect Spring project!
4.  Do you have a lot of fabric strips and you just don't  know why you are hanging on to them?   Perhaps you've been waiting for this idea from Beth Shibley over at Love Laught Quilt blog here.   I'm just in love with how this looks.
5.  Bento Box Quilt.  I don't even know what a Bento Box is, but I like the look and ease of this quilt.  It is a great one for using up scraps. Let's see how Michele over at With Heart and Hands blog puts it together here.
That does it for this Friday's Finds.  I hope you enjoy these tutorials and perhaps during March, which is National Quilt Month, you will try a few new blocks.
Happy quilting!
Marsha